Ron Sela, MD – Cardiologist, Electrophysiologist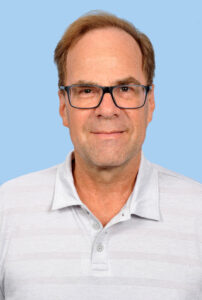 Dr. Sela is currently the Director of the Electrophysiology and Pacing unit at the Galilee Medical Center, Nahariya, Israel.
Dr. Sela graduated from the Medical school of the Technion – Israel Institute of Technology in Haifa, Israel.
He completed his fellowship in Cardiology at the Department of Cardiology, Rambam Medical Center, Haifa, Israel in 2006.
He received his fellowship training in electrophysiology and pacing at the Case Western Reserve University, University Hospitals, Cleveland Ohio between 2007-2009.
In 2009 he relocated to Galilee Medical Center in Nahariya, Israel and established the electrophysiology and pacing unit of the cardiology department.
The Electrophysiology (EP) lab at the Galilee Medical Center has sophisticated and innovative technology which enables Dr. Sela and his team to successfully perform complicated procedures to treat a broad variety of arrhythmias.
The procedures that are performed in the EP lab at the Galilee Medical Center include:
Pacemaker and Defibrillator implantation.
Pacemaker implantation for patients with heart failure: Cardiac Resynchronization Therapy = CRT.
Heart monitoring device implantation for detecting arrhythmias: Implantable Loop Recorder = ILR.
Electrophysiology study procedures and ablations using several innovative techniques and technologies for complicated arrhythmias such as Supraventricular Tachycardia (SVT), Ventricular Tachycardia (VT), and Atrial Fibrillation/Flutter.
The Electrophysiology department is actively involved in international research studies who's results have been published in peer reviewed journals.
Dr. Sela has participated in several international congresses and has written professional articles in peer reviewed journals as well as general articles in arrhythmias for public education. He is a Faculty member of the Faculty of Medicine, Bar-Ilan University, Safed, Israel and both lectures and mentors medical students.
In order to make an appointment at Dr. Sela's private clinic please call: 050-7887411